Sourcing Products In The Wholesale Markets of Bangkok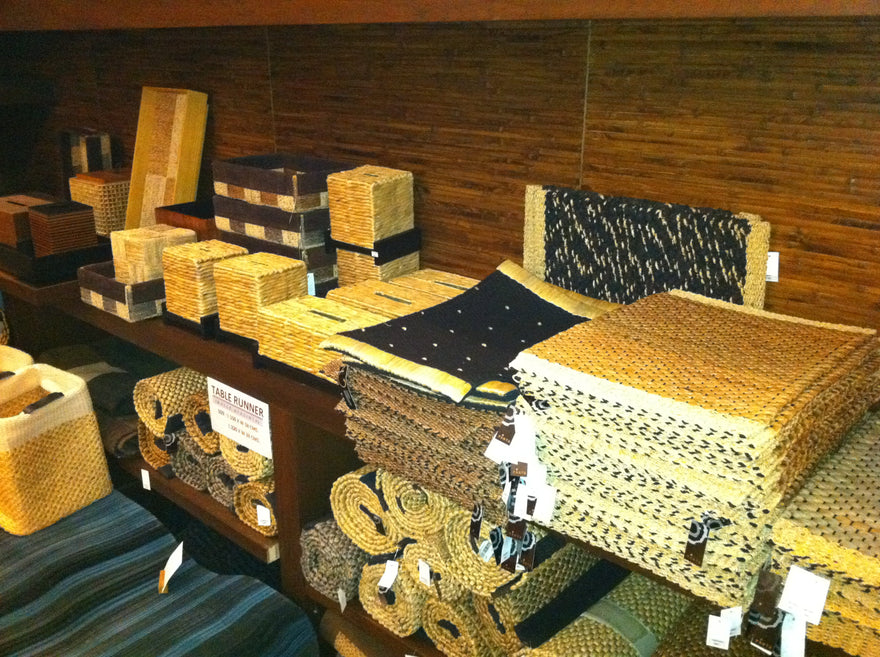 With nearly 16 million visitors last year, Bangkok was the most visited city in the world in 2017.  Many of those visitors were not on vacation, but instead were looking to source products from Southeast Asia's second largest exporter.  It's not a surprise that such a large city of over 10 million would contain some of the best wholesale markets found anywhere.  Traveling to Bangkok to cultivate relationships with suppliers, manufacturers and craftsmen is certainly worth the time and effort but doing extensive research up front is recommended.  The urban jungle that is Bangkok will erode the days away very quickly if you don't meticulously plan.  Just knowing how to get around and which traffic bottlenecks to avoid will save you hours every day.  In Bangkok, serendipity is best left for vacationing, not for business trips.  Don't expect to stumble upon that perfect little market that has exactly what you are looking for at the perfect price.  Although it is possible, and it is awesome when it happens, the amount of exploration time it takes is probably too long for the average travelers one-week time frame.  Planning is the key.   
Some of these markets are also some of the most difficult to navigate.  Winding narrow alleyways and dead ends abound.  Slowly angling grids that turn you around without you even knowing it unless you can navigate by the sun!  Just getting to the market can be a challenge.  Do you take the skytrain, subway, perhaps a riverboat or taxi on the klong?  What about a songtaeow or tuk tuk?  How can you tell if they are safe, or if they are trying to overcharge you?   
If you are a first-time traveler to Bangkok's wholesale markets, a helpful strategy will be to visit the larger markets first, to see a broad array of goods and everything that Thailand has to offer, then target the smaller markets that deal in the specific items you are looking for.  This will help you avoid the annoying discovery of a market that contains everything you were looking for AFTER you've spent most of your time looking at a different location.  TropicaZona can point you in the direction of the smaller markets that specialize in specific goods.  From textiles to furniture and handicrafts, Bangkok has specialized markets for just about anything. 
BANGKOK'S MOST POPULAR WHOLESALE MARKETS 
Sampeng Market.  The largest wholesale market in Bangkok, Sampeng Market, spreads out over an entire district of the city and has entire blocks dedicated to specific types of goods.  Since it is located in Chinatown, Sampeng is also the place to go to see a massive variety of Chinese imported products.  Why look for Chinese goods in Thailand?  First, we've found it much easier to travel to Thailand than to China.  From visa requirements to Thai hospitality, everything is easier in Thailand.  Secondly, markups on Chinese imports to Thailand are fairly low due to proximity and the large number of Chinese in Thailand.  Thirdly, unlike many places in China, minimum order quantity is quite low, making it very easy to source lots of different products in small quantities for test market purposes, all from one location.  
Sampeng Market is one of the most difficult markets to navigate due to its sprawling, odd shaped footprint.  Wondering aimlessly will work if you just want to browse, but if you are looking for specific goods then you need to know where to focus your search.  We've found that hand drawing our own map is the only way to be able to go back and revisit some locations, due to the maze-like quality of the streets and alleyways.  TropicaZona can assist you in planning your day at Sampeng, or can accompany you directly.       
"Chatuchak is a swap meet, farmers market, tradeshow and mall all rolled into one." 
Chatuchak Weekend Market might be the best place to start if you want to see a broad overview of what Thailand has to export.  Chatuchak is a little of everything-- wholesale, retail, manufacturers, entrepreneurs, artists, craftsmen--you'll find them all here.  Traditional Thai style or the latest fashions and trends, it's all here.  It's a swap meet, farmers market, tradeshow and mall all rolled into one.  It is also very large and difficult to navigate, but not as large and difficult as Sampeng.  Although maps are available, your first time there is overwhelming due to the crowded conditions and stifling heat.  If you can't take the heat, the Chatuchak Mall is right next to the outdoor market and is air conditioned but is much smaller than the outdoor market. 
Pratunam Wholesale Market is comprised of streets lined with vendors, the Baiyok Towers (I & II), Platinum Fashion Mall and many other smaller complexes.  Fashion, clothing, jewelry and shoes dominate this area, but many other items can also be found here.  Located near major tourist areas, this is one of the easier markets to get to in Bangkok. 
Bobae Wholesale Market is focused on clothing and accessories, but not just clothing from Thailand.  Importers from India, China and many others also set up shop here.  Smaller designers also display their goods here.    
Other smaller wholesale markets abound throughout Bangkok, some of them known only to the locals.  Let TropicaZona guide you to the markets, so you can spend your time perusing the goods and making deals, not sitting in Bangkok traffic! 
THE BEST TIME TO VISIT THAILAND   

Since many of the markets are outside, the heat can be overbearing, especially to those not accustomed to it.  So if you can get to Thailand during the cooler months from December to February, you will save yourself a lot of discomfort.    
Another good strategy is to time your trips to coincide with tradeshows in your industry.  This also requires some research, as some of the shows are quite small and can be disappointing if you are accustomed to vast assortments of goods like you would find at the Canton Fair or other large shows around the world.  But many of the Thai tradeshows are among the best in the world.  Bangkok Gems & Jewelry Fair for example, is a massive display of gems and jewelry from all around the world.  Many of the merchants displaying at the shows also have local operations, so goods can be ordered at the show and then potentially be picked up at the local location to carry back with you.  Many merchants will also allow local factory tours if they feel that you are a potential good business partner.  This is a great advantage for those looking to ensure fair labor practices and eco-friendly processes are in place at the facility making their goods.   For a list of upcoming tradeshows, please see our business travel tour packages here. 

WHY TRAVEL WITH TROPICAZONA? 
With 20 years of experience purchasing and importing from Thailand, TropicaZona staff can not only help you efficiently plan your shopping and sourcing trip, but we can offer suggestions on companies and services to help you get your goods delivered safely.  Our bilingual staff can also assist in language translation when dealing with merchants.  TropicaZona can help you whether you want a fully guided tour or if you just want instruction on how and where to go off exploring on your own.  When the work day is done, we can also make food and entertainment recommendations based on your location in the city.  To learn more about our Bangkok Wholesale Market Tours, please click here.

TRAVEL WITHIN THAILAND
In the event you want to visit a supplier located outside of Bangkok, TropicaZona can assist with the local travel arrangements and make recommendations on where to stay. 
Leave a comment
Comments will be approved before showing up.